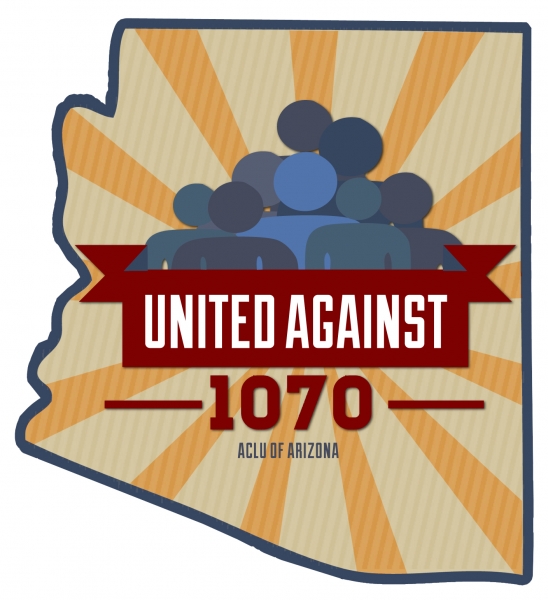 (En Español)
On September 18th, the federal district court in Phoenix lifted the injunction on Section 2B of SB 1070, allowing it to take effect immediately. The ACLU of Arizona and coalition partners appealed that decision to the Ninth Circuit Court of Appeals and are waiting for a decision. In June, the Supreme Court confirmed that three other key provisions of SB 1070 are unconstitutional. Several other parts of SB 1070 are blocked by separate injunctions issued by the district court.

Section 2(B) requires the police to ask someone they have already stopped about their immigration status, if they have a reasonable suspicion that the person may be undocumented.

Join the fight against SB 1070: get informed, know your rights and report abuses.
Community Resources 
> REPORT ABUSE: Visit miaclu.org/az to report police abuses under 1070 including racial profiling, unlawful stops and detentions or call 1-855-ACLUAZ-1 (1-855-225-8291).
> Watch our Know Your Rights video or read our Know Your Rights card.
> Review Your Rights When Encountering Police (updated 12/1312)
> Review Frequently Asked Questions about Section 2(B) (updated 12/1312)

>Tucson City Council testimony on 9/25/2012 by ACLU-AZ on implementation of SB 1070.
>Read ACLU-AZ Executive Director Alessandra Soler's blog about SB 1070.
>Video: New America Media: As Arizona's "Papers, Please" Law Starts—Immigrant Women Speak Out

>Join us at a community forum in your city for more information on SB 1070 and your rights. Visit our calendar for a complete list of events across Arizona.
Legal Documents

First Amended Complaint: Valle del Sol v. Whiting
Read Plaintiff's Motion for Injunction Pending Appeal
Read the decision on Plaintiff's Motion for Preliminary Injunction