On Sunday, families across the country celebrated mothers, but for thousands of Arizona children, Mother's Day is a reminder of the prison bars that stand between them and their moms. 
 
The ACLU of Arizona teamed up with Living United for Change in Arizona (LUCHA) to bail moms out of jail so they could celebrate the holiday with their loved ones.  
 
The first mother bailed out was Theresa, a 22-year-old who was forced to give birth to her third child while she was in jail. She was still behind bars simply because she could not afford to buy her freedom. Theresa, like many Arizonans, was incarcerated while presumed innocent simply because she could not afford her bail.
 
LUCHA, the ACLU of Arizona, and other community partners like Black Lives Matter-Phoenix raised enough money to post her $5,000 bail and she is now free while she awaits trial. 
 
"I appreciate you guys so much, I'm going to cry," Theresa said on the night she was released. "My one-week old baby, she needs her mom."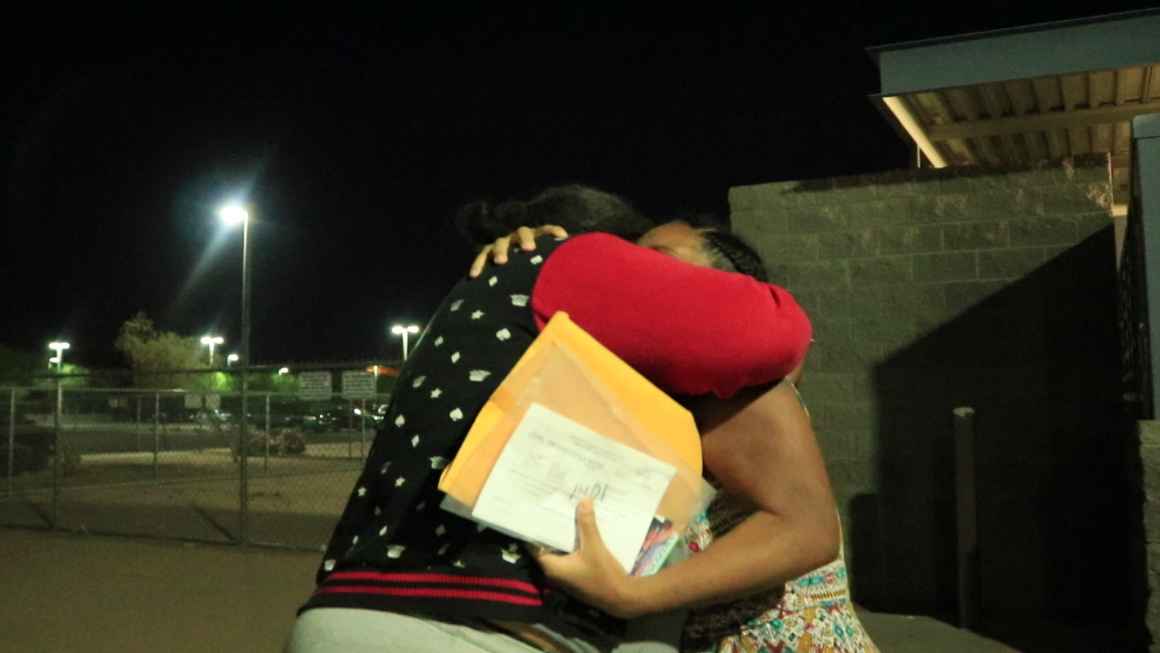 Theresa was trapped in a Maricopa County jail, separated from her children for two months. She now must fight to get her baby back from state custody. The state took her baby because she was in jail and she was only in jail because she did not have the money to buy her way out. 
 
Theresa's story demonstrates the devastating effects even a short stay in jail can have on an individual. They could lose their children, their housing, and their jobs. Yet, a wealth-based system of incarceration continues to lock people up before they have had a chance to defend themselves in court.  
 
According to the most recent available data, roughly 8,000 people were held in Maricopa County jails every day in 2015. Of these, nearly 70 percent were incarcerated before being convicted. The cash bail system disproportionately affects people of color, intensifying racial disparities in the criminal justice system. According to the Pre-trial Justice Institute, 60 percent of women in U.S. jails are being held before trial, 80 percent are mothers, and 60 percent are black or Latina.  
 
The ACLU of Arizona took to the streets the Friday before Mother's Day to march in solidarity with every mother stuck behind bars because of the size of her bank account.  
 
"We are here today fighting for every person accused of a crime to continue contributing to their communities, providing for their families, and living their lives until they are afforded their constitutional right to a fair trial," said ACLU of Arizona Smart Justice organizer Isis Gil.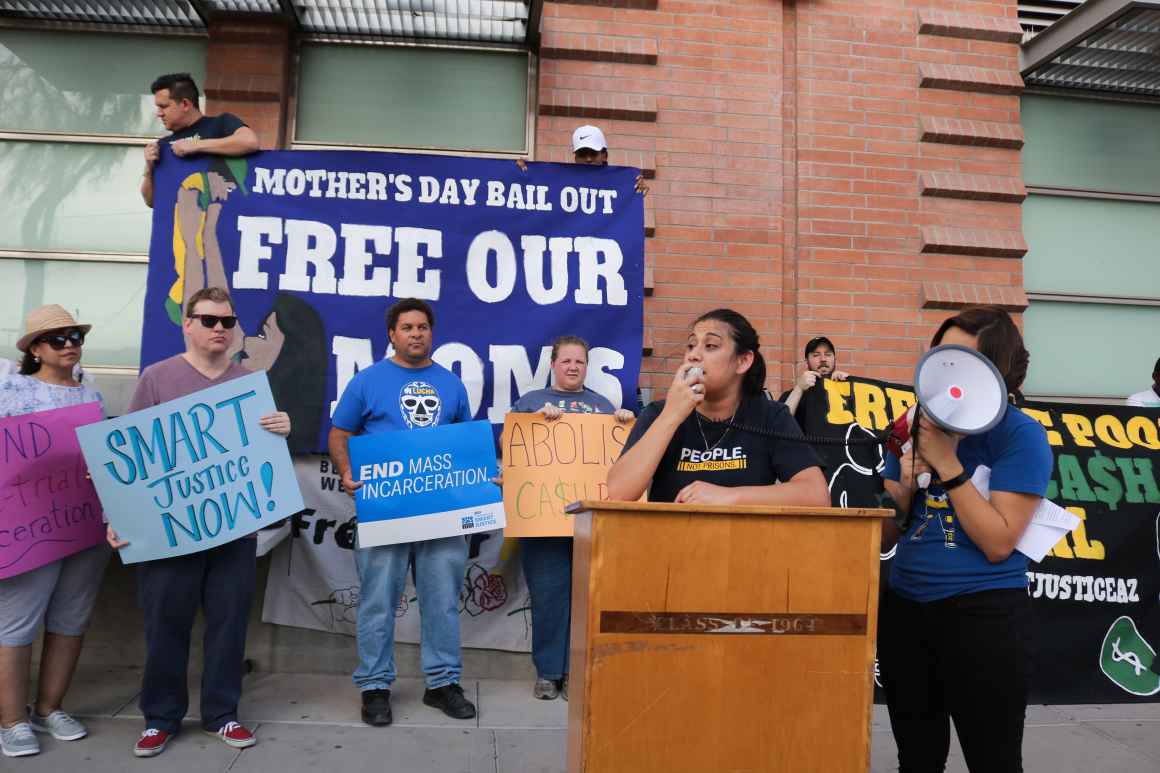 The march ended on the steps of the Fourth Avenue Jail in downtown Phoenix, where supporters wrote notes of encouragement to the mothers inside.  
 
"Stay strong, love. I know it seems like you're alone but you're not. We are here and fighting for you," one note read.