To commemorate Arizona's 100 years of statehood, the ACLU of Arizona is looking back at more than fifty years of defending civil liberties in our state. Through our work in the courts, at the legislature and in our communities, the ACLU of Arizona has stood the test of time in defending the civil rights and liberties of all Arizonans.  
The true legacy of the ACLU of Arizona is in the stories of our supporters and clients. Two dedicated program interns, Marquette Bycura and Roarke Lacey, documented some of those stories in the ACLU of Arizona's oral history project, Speak the Truth. Interviews include ACLU of Arizona founders Alice Bendheim, Helen Mautner, and Cornelius Steelink, who share stories of the ACLU in its early years in Arizona, fighting against miscegenation laws and legislation banning clinics from referring women to Planned Parenthood. ACLU clients Eman Mabrouk and Savana Redding reflect on the personal impact of their cases and how much the assistance of the ACLU of Arizona meant to each of them. Village Voice Media founder and New Times owner Michael Lacey discusses the modern-day importance of the ACLU of Arizona in protecting the First Amendment right to free speech and free press. Speak the Truth offers a rare glimpse into the personal struggle and strength behind the landmark cases. Watch interviews with ACLU of Arizona advocates:
---
Stanley Feldman built an extensive professional resume in the legal field. In 1968, he was one of three attorneys who founded the firm of Miller, Pitt & Feldman where he was the managing partner until 1981. In addition to his impressive professional credentials, Feldman volunteered his time as a cooperating attorney for the ACLU of Arizona many times over the last forty years. He went on to be appointed to the Arizona Supreme Court, where he served for twenty-one years, including a five-year term as Chief Justice. Justice Feldman retired from the Arizona Supreme Court in December 2002 and, in 2003, rejoined the firm he helped found and returned to his work with the ACLU of Arizona. Without the professional assistance of highly-qualified attorneys like Feldman, who are passionate about civil liberties and willing to donate their time and expertise, the ACLU of Arizona would not be the incredible legal force protecting freedom we depend on.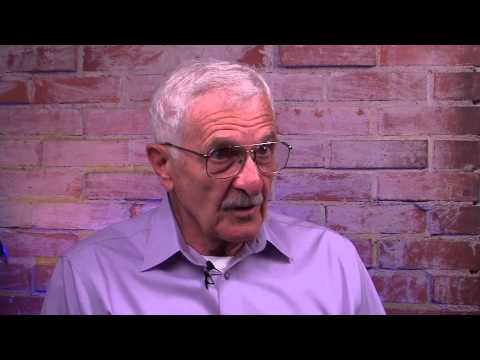 ---
Savana Redding
In October, 2003, Savana Redding was an honor student at Safford Middle School in Safford, Arizona. The then thirteen-year-old Savana was pulled from her classroom by the vice principal and escorted to the nurse's office where school officials strip searched her. Why would school administrators subject a young girl to such humiliation? Earlier that day, one of her classmates accused Savana of having prescription strength ibuprofen and the school justified its search based on that uncorroborated claim. No teenager should have to suffer such an intrusive search. The ACLU argued at the U.S. Supreme Court that the strip search violated Savana's Fourth Amendment rights. In a far reaching decision that will impact students throughout the country, the Supreme Court in June 2009 agreed with our arguments.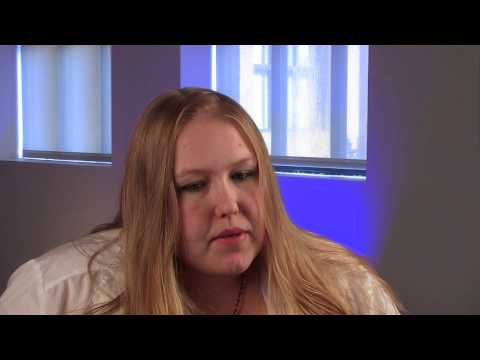 ---
Roberto Reveles
Roberto grew up in a segregated Arizona; he saw the end of the legal segregation in schools, on buses, and in movie theatres and witnessed tremendous accomplishments by Chicano role models, locally and nationally. Fifty years later, we are facing new challenges to racial equality. Arizona and other states have passed laws that codify racial profiling by targeting Latinos and other people of color, allow discriminatory disciplinary practices that push kids of color out of school and into the criminal justice system, and enact policies that restrict access to the ballot box. Roberto Reveles, now President of the ACLU of Arizona Board of Directors, is still fighting for racial equality in Arizona. Together with dedicated community members like Roberto, we will ensure that everyone, regardless of gender, sexual orientation, race, religion, disability, national origin or ideology, is treated equally under the law and that the courts and legislatures are used to end, rather than codify, discrimination in the laws.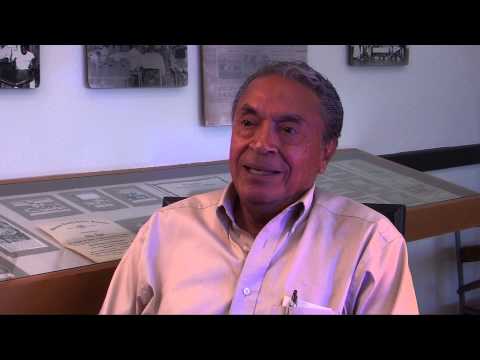 ---
Michael Lacey
Free speech and a free press are fundamental First Amendment rights; without free speech, how could we speak out against racial discrimination, illegal searches, or unconstitutional arrests? Michael Lacey truly understands the importance of the First Amendment. Michael Lacey and Jim Larkin, owners of the Phoenix New Times, were arrested in October 2008 after writing about a secret grand jury subpoena instigated by Sheriff Joe Arpaio. Turns out there really was no grand jury, but that didn't stop the Sheriff from demanding not only the confidential notes of New Times journalists, but the identities and online habits of New Times readers. The protections guaranteed by the First Amendment prohibit exactly that kind of meddling. A free press, the open sharing of ideas and opinions, and the protection from government censorship establish the foundation of freedom. The journalists' arrests were a stark reminder that without constant vigilance, without organizations like the ACLU willing to speak up for the right of people to espouse unpopular, even dangerous opinions, government censorship is poised to erode our right to free speech. That would be dangerous.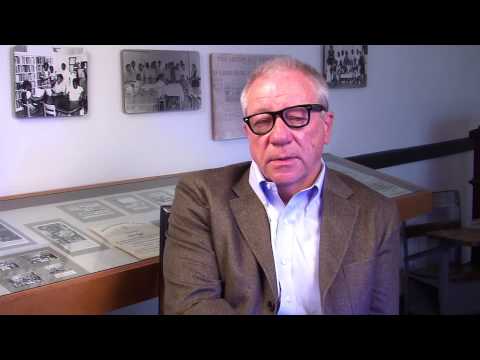 ---
Helen Mautner
During its first three decades, the ACLU of Arizona relied heavily on the support of volunteers. Volunteer attorneys and unpaid advocates managed the day-to-day operations and the legal program for seven years before Executive Director Ted Mote became the first paid ACLU staff member in Arizona. Helen Mautner joined the staff at the ACLU of Arizona in 1976 as the Assistant Director. Together they worked with volunteer attorneys to combat sex discrimination and help secure benefits for people who served in Vietnam. Today, with twelve full-time employees at the ACLU of Arizona, cooperation with volunteer attorneys in the community is just as important. Ted, Helen, and the volunteer attorneys they worked with in the 1960s and 1970s built on the ACLU tradition of principled protection of fundamental freedoms for everyone in the U.S. No other organization has worked as hard to protect everyone's equal right to constitutional freedom as the ACLU. It is easy to defend freedom of speech when the message is something people find reasonable. The defense of freedom of speech is most critical when the message is one most people reject. That was true in 1976 when Helen worked with cooperating attorneys to defend Vietnam veterans from dishonorable discharge. It remains true today.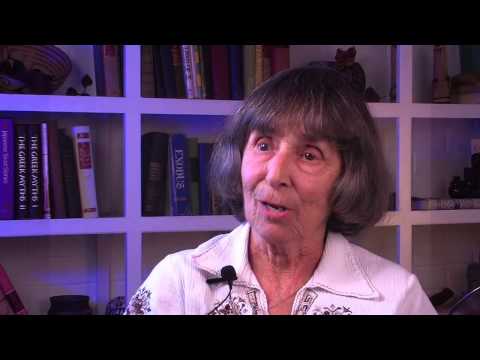 ---
Eman Mabrouk
Nineteen-year-old Eman Mabrouk was humiliated when officers at Maricopa County Sheriff's Office (MCSO) forced her to remove her head covering in front of male officers at Fourth Avenue Jail. Officers insisted she remove her hijab, a religious head covering she has worn since she was three years old, while they took her statement, fingerprints, and picture. The process was humiliating and degrading, a violation of her religious freedom and an invasion of her privacy. Eman refused to allow MCSO to get away with it; she contacted the ACLU of Arizona for help. Eman stood up for her rights, insisting that the act of wearing a head scarf is not a fashion statement; rather it is a deeply held religious belief that cannot be disregarded or ignored. With the support of the ACLU of Arizona, the settlement in Eman's case helped protect the right of all Muslim women to religious freedom by securing a change in MCSO policy during intake and booking.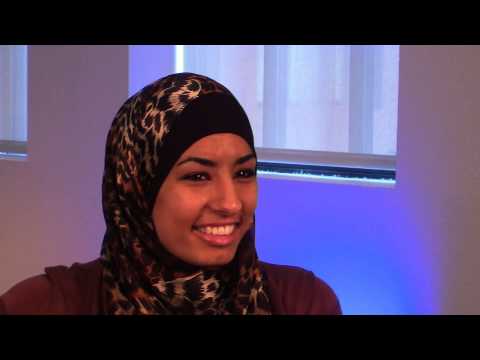 ---
Cornelius Steelink
Born to immigrant parents who were active in the labor union movement of the 1920s, Cornelius Steelink credits his parents with exposing him to new and "unorthodox" ideas that sparked his interest and involvement in civil liberties. He met his wife, Jean Wiley, on a civil rights picket line in Los Angeles in 1948. When he proposed on bended knee a year later, she agreed on the condition that he join the ACLU. Together, they founded the Northeastern chapter of the ACLU of Southern California. They moved to Arizona in 1957, just in time to join the small group of committed civil libertarians who founded the ACLU of Arizona in 1959.  Corny has remained an active with the ACLU of Arizona for more than fifty years.

---
Barbara Elfbrandt and Ed Morgan
In 1966, Barbara Elfbrandt was a school teacher. When she refused to sign the Arizona public employees' oath denying any affiliation or membership in an organization with communist ties her pay was suspended. She taught for months without pay while Ed Morgan, a volunteer attorney with the ACLU of Arizona filed a lawsuit alleging the loyalty oath violated Barbara's First Amendment right to freedom of association. The Arizona Supreme Court ultimately found in favor of Barbara and Ed, securing a victory for civil liberties.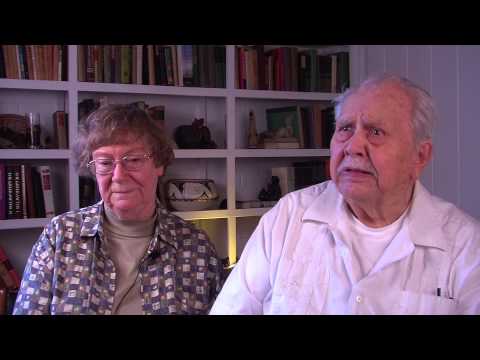 ---
Augustine Romero
Augustine Romero is an outspoken advocate for civil rights and racial justice in Arizona. At a time when the successful Mexican American Studies (MAS)program in the Tucson Unified School District (TUSD)was dismantled by racially-motivated legislation and biased elected officials, having strong advocates for equality like Augustine working on behalf of students and communities is vital. Augustine is the Director of Student Equity at TUSD and has been a steadfast supporter of the MAS program, where his considerable academic expertise underscores his commitment to the program and students. Dr. Romero is new to the ACLU of Arizona Board of Directors, but not new to the struggle for racial justice in Arizona.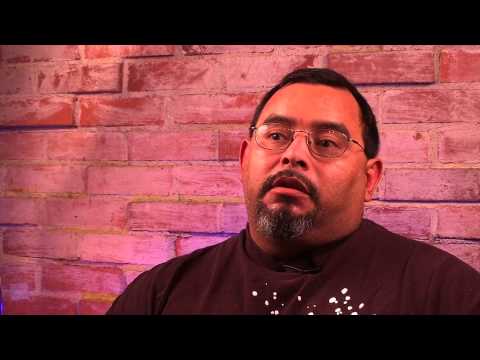 ---
Alice Bendheim
For more than fifty years, Alice Bendheim has been an outspoken advocate for equality in Arizona. She insists on the importance of intellectual freedom and the free flow of ideas for equality. During the 1960s, the national administration so feared communism that it organized a formal committee, the U.S. House Un-American Activities Committee, to investigate private citizens, public employees, and organizations for fascist ties or sympathies. Alice risked her job as a school teacher to speak out publically against the threat the committee posed to civil liberties. She took the stage at a public meeting in Phoenix to condemn the committee's investigations. Although the school district forced her to resign, she continued to passionately and publically represent the ACLU and its defense of individual civil liberties. Alice has been an active member of the ACLU of Arizona Legal Panel, the Arizona State Board of Directors, a representative to the national ACLU Board of Directors, and a tireless advocate for civil liberties.