ACLU of Arizona Memorial Page
Since its founding in 1920 the ACLU has depended upon those exceptional Americans who have been willing to stand up for individual rights and provide resources to ensure that our work continues.  In the words of ACLU founder Roger Baldwin, "No fight for liberty ever stays won."  Each generation must do its part, in its time, to secure liberty and pass on the guarantees of the Bill of Rights.  
We want to remember some of those exceptional individuals who stood with the ACLU.  We will continue the work in their honor, and some will still be making the work possible as members of the DeSilver Society which is for ACLU supporters who have named the ACLU as a beneficiary of their estate 
If you would like to have a loved one who supported the ACLU listed on this page or would like information about naming the ACLU in your estate plans, please contact Courtney Spellacy at cspellacy@acluaz.org.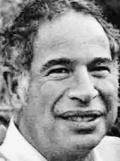 I. Harrison Levy, age 89
Mr. Levy passed away peacefully on January 1, 2013. He was born May 11, 1923 in Wilkinsburg, Pennsylvania to Morris and Elizabeth Levy. Harrison was married to Zoe Levy for 54 years before her passing in 2009. Harrison is survived by his three sons and their wives, Edward Levy (Lisa), John Levy (Leslie), and Andy Levy (Susan), and his brother, Morris Levy, Jr. He was blessed with seven grandchildren, Sarah and Julia, Nathaniel and Allyson, and Matthew, Benjamin, and Samuel. Harrison graduated from Lehigh University with high honors in 1943 and shortly thereafter enlisted in the United States Navy. In World War II, commissioned as a Lieutenant Junior Grade, he served as the Supply Officer of the USS Douglas H. Fox, a destroyer which was severely damaged by the Japanese kamikaze attack off the coast of Okinawa. During the war his parents purchased the Dyckman Hotel in Minneapolis, Minnesota so Harrison went there after the war, fell in love and married Zoe, and worked at the Dyckman for about ten years. While in Minneapolis, Harrison was the President of Friends of the Hebrew University before he moved to Troy, New York where he purchased and operated the Hendrick Hudson Hotel. Then, in 1960 he purchased the Coronado Motel in Nogales, Arizona and settled in Phoenix. Harrison then went to Arizona State University'sCollege of Law. He then founded a law firm, Levy, Sherwood, Klein, and Dudley, and practiced law with that firm until 1993 when he opened a separate office as a sole practitioner. Harrison served the Phoenix community as President of the Jewish Community Center for several years, President as the Law Society of the Arizona State University College of Law, and board member for the Jewish Federation. He was also a founding member of the Friends of Mexican Art and served on the board of directors of the Phoenix Chapter of the American Civil Liberties Union. In lieu of flowers, please send memorial donations in Harrison's name to American Civil Liberties Union of Arizona.
 Make a donation to the ACLU in memory of Mr. Levy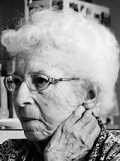 Zelma Shoob Axelrod, age 93
Zelma passed away on November 15, 2012. Free-Verse Poem for Zelma, Dec 16, 1918 - Nov 15, 2012: Is it any wonder you were born on Beethoven's birthday? Okay, that explains your nimble fingers on the keyboard, your Turkish March, but what explains your kindness? Your lack of pettiness? Did your social conscience sprout from the warmth of spoken Yiddish in an immigrant Detroit home? Did you learn humility from your beautiful older sisters, who celebrated you at age 10 as you helped keep the Detroit News Spelling Bee championship in the Shoob family for yet another year? Maybe that's why at 90 you could beat us at Boggle with 7-letter words without gloating, always gracious. ~You married Morrie, waited through the liberation of Paris, then made us; fed us imagination from home and world kitchens; dressed us as angels, hobos and pumpkins; liberally gave us Leonard Bernstein and the Beatles. Along the way taught us to care about humanity as a whole while discretely helping a homeless man that touched your heart, thinking no one saw. And about that heart: it was for the kids (always toys in the cupboard); it was for Halibut Point, for the sage and palo verde in the front yard, for the birds - the towhees, hummingbirds, cardinals, especially those robins, drunk on pyracantha berries, and it was for the enduring friendships carried from Ann Arbor through Boston to the Arizona desert (you added more along the way); it was for us, just as we were. ~ Obituaries celebrate life, yet your dying was instructive, too: asked at 90 if you had any regrets, "I remember a time I judged so-and-so" you replied with deep remorse. Asked a few months ago if you were afraid of dying, you said, "There's nothing to be afraid of. It is just going from a place of the unknown to a place of the known". (Was that your dry humor?) When that stroke put you in bed three weeks before death, you told hospice, "I played a farewell song this morning". You knew! (wisdom behind humility). You gave love. When it was time, you let go into love. When the bust of Beethoven fell, broke in pieces, you didn't mourn. You knew that though things break, the music doesn't - it goes on. We think you'd say "And let there be no sadness of farewell when I embark." Still, let there be a rest between the notes today, while we remember you with love. It is your birthday. Zelma is survived by daughters Beatrice, Miriam, Karen (Bob Adams) and grandchildren Rose and Neal. A memorial celebration of her life will be held at a later date. Donations in Zelma's memory can be made to your local symphony, to the ACLU, the Desert Botanical Garden, the Phoenix Zoo, Hospice of the Valley or a cause of your choice.
Make a donation to the ACLU in memory of Zelma
Arthur S. Block, age 70 - DeSilver Member
Arthur passed away peacefully on November 10, 2011, surrounded by devoted family and friends. Born September 24, 1941 in New Haven Connecticut. Survived by brother, Zellie B. Block; niece, Gayle Block (Ed Reilly); grand-niece, Casey Reilly Block; nephew, Michael S. Block (Debra Cerwinski); all of Connecticut. Preceeded by his parents, Joseph and Pauline Block, and sister, Marriette Block. Also survived by his Tucson family of loving friends. Arthur was raised in Ansonia, Connecticut. He graduated from the University of Miami, Florida with a degree in art history. He earned a Masters' degree in design. He was employed as an optician for nearly 30 years. Arthur was a servant of the community, participating actively as a volunteer in numerous organizations. He also loved to travel. Following the Service, Burial was at Eastlawn Cemetery. Memorial contributions may be made to American Civil Liberties Union National chapter or ACLU, Arizona chapter; North American Conference on Ethiopian Jewry, or Southern Poverty Law Center.
Make a donation to the ACLU in memory of Arthur
If you would like information about naming the ACLU in your estate plans, you can visit www.aclu.org/legacy or contact Courtney Spellacy at cspellacy@acluaz.org